New
Agency Power Electronic Valve Controlled Exhaust
#AP-F458-170
Fits:
2010-2015 Ferrari 458 Italia
2013-2015 Ferrari 458 Speciale
2011-2015 Ferrari 458 Spider
Features:
T304 Stainless Steel Construction
Robotic TIG Welding
Can Be Used With OEM Tips or Aftermarket Agency Power Tips or Dual Tips
Polished Finish
Remote Operated Valve Control
Limited Lifetime Warranty
Made In The USA
Additional Information from Agency Power:
Enhancing the already amazing Ferrari 458 Italia, Spider, or Speciale is super ease with the addition of the Agency Power valvetronic exhaust system. 

What is a valvetronic exhaust? 

This exhaust features a remote actuated solenoid which switches between sport and race mode on the exhaust system. Giving you the ultimate in Ferrari F1 sound and performance, the Agency Power exhaust is a complete bolt on solution for your vehicle. The exhaust is all T304 stainless steel with beautiful robotic TIG welds which is then polished to a mirror finish. The exhaust system fits with the OEM tips or can be used with our aftermarket Agency Power triple or dual tips. All parts are included for a direct fit. The electronic remote box can be situated inside the engine bay or under the bonnet. When the remote is pressed between the on and off position, this activates the solenoid to open or close the valves. Installation is very straight forward tying into basic ignition power, constant power, ground, and then T'ing off into a vacuum source for needed pressure. 

This exhaust fits all 458 Italia, Spider, and Special Ferrari models.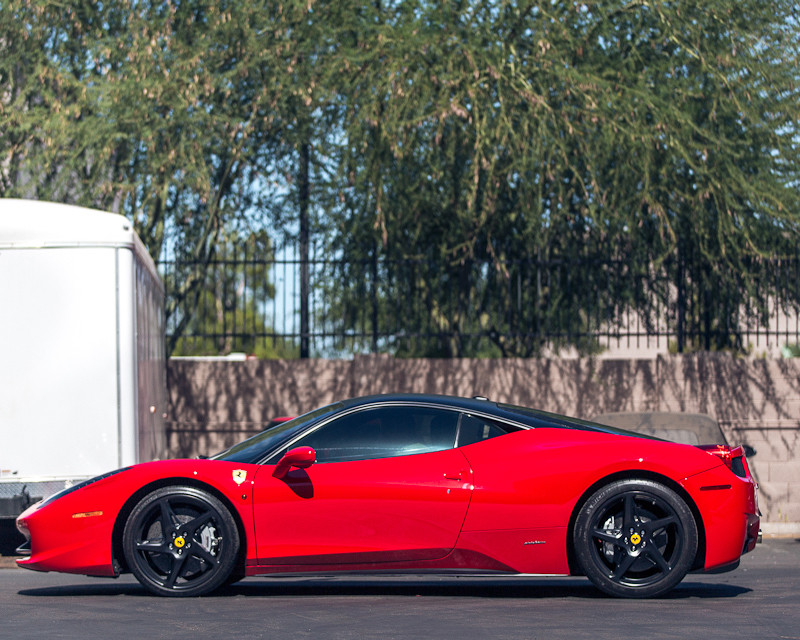 Agency Power:
Agency Power Industries LLC was developed out of the need to provide quality, functional, and fashionable racing products. Agency Power has and indepth number of parts for cars ranging from many makes and models. In 2016, Agency Power expanded it's line up to include UTV products and in 2018 launched a line of off-road products.
Based out of Gilbert, Arizona, Agency Power has established itself as one of the core aftermarket companies for niche tuner products. Agency Power is constantly developing new functional and race proven products. With dealers worldwide, the AP brand is recognized and trusted. Beyond the USA, Agency Power can be found in regions such as Singapore, Canada, Australia, South Africa, Russia, United Kingdom, and other parts of the EU. Innovative products such as multi adjustable control arms, valvetronic exhaust systems, and roto-molded intakes kits, give Agency Power an edge to truly make a difference on your performance vehicle.  Agency Power manufacturers its products only after indepth product testing, racing, and quality checks are completed. AP parts have been featured in magazines, videos, and customer competition events worldwide.